BDSM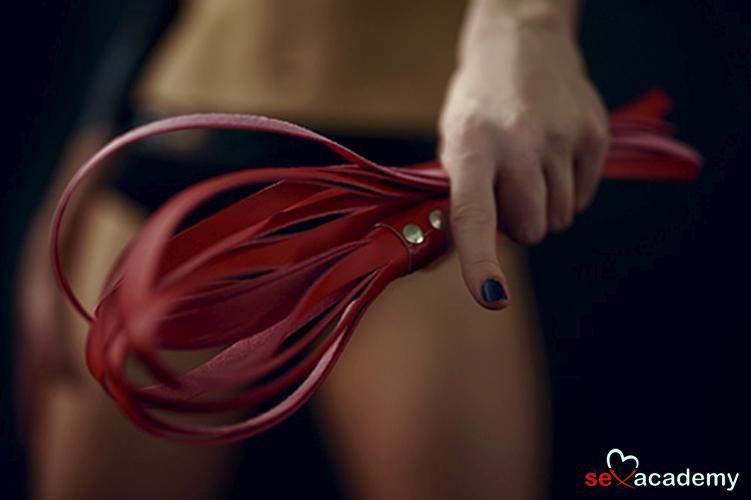 BDSM is an acronym that identifies a series of erotic practices based on extreme pain and sex. BD (Bondage & Discipline) DS (Domination & Submission) SM (Sadism & Masochism). More and more people are approaching this world, a bit curiosity, a bit to experience new forms of pleasure, but surely the common denominator is that BDSM practices are based on a play of roles to be interpreted, where the pleasure that you experience during a session is not only physical, but above all psychological; falling into the hands of a Mistress, executing her own order, delighting her every desire, are the basis for a psychophysical pleasure that can hardly be achieved without the proper complicity in the role play.
BDSM practices are multiple, ranging from bondage and constraint techniques, where the Slave is tied with strings and bands to minimize movement of the body; Spanking and Punching Practices, where Paddle and Whipers use the Mistress to submit and punish their Slave, obviously all those fetish practices that are made with feet and other parts of the body. A vast world that can fascinate anyone, erotic fantasies that can be made during a BDSM session, high delusions of pleasure that only those who know these practices can truly experience; the only limit is to discover new games that until then seemed absurd and that we never thought of trying, sometimes bizarre practices, but ultimately hiding the suppressed desires of each of us. Everyone is different from another, and so erotic fantasies in the world of BDSM can only be fascinated by some practices and not by others; For this reason each session needs to be customized according to its needs and desires.
In the Sex Academy we propose custom BDSM sessions, each one can choose how many and what to do, so every session will always be different from the previous one, allowing you to experiment each time new games, discovering fantasies and pleasure never experienced. The sessions are made by an expert Mistress or chosen by a Master, who will guide you in this extreme erotic journey; before the beginning of each session you will be asked to fill out a form where you can choose the practices and tools to use and a Safeword (security code) that will allow you to stop a certain practice at any time while always respecting the basics of the SSC (healthy, safe and consensual).
OUR PRACTICES: Soft bondage – Adoration of the feet – Adoration of the shoes – Trampling – Foot fetish – Footjob – Prostatic massage – Anal & Oral strap on – Milking – Spanking – Fogging – Torture to the nipples – Hot wax – Pissing – Face sitting – Cock ring – Tease & Denial – Humiliation – Tickling – Dirty Talk – Fisting. 
OUR OBJECTS: Ropes – Paddle – Whips – Wooden wand – Brush – Ballgag – Bandage – Wrist band & anklets – Collar – Anal plug – Dildo – Strap on – Chinese balls – Sucks nipples – Clothes pegs – Nipple clamps – Wartenberg wheel – Metal chopsticks – Clitoral stimulator – Vaginal retractor – Candles – Domopak – Massage table.
The individual BDSM session can be chosen by a Mistress or a Master.
The BDSM couple session is carried out by a Mistress and a Master.
INDIVIDUAL BDSM SESSION
Duration of the session: 60 min. € 200,00
Duration of the session: 90 min. € 300,00
COUPLE BDSM SESSION
Duration of the session: 60 min. € 300,00
Duration of the session: 90 min. € 400,00